Sunday, March 2, 2014
Posted by

G & M
at 4:50 PM
No comments:

happy 7 months miss macy. macy is moving herself around on her tummy but definitely not crawling yet. she is eating soft finger foods and a bit of baby food but prefers cheerios and puffs. she is such a happy baby and for the most part is making my life pretty easy. she still loves her big sister, and chewing on everything is kind of her thing. she has two bottom baby teeth and I am sure a couple more coming in. love you miss macy!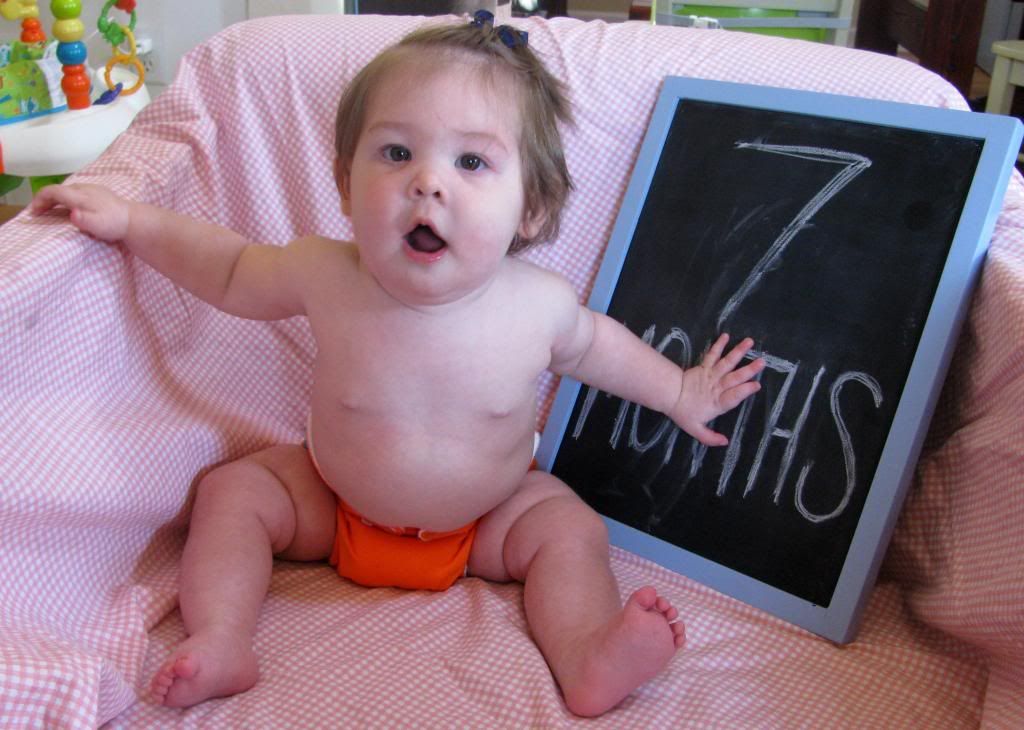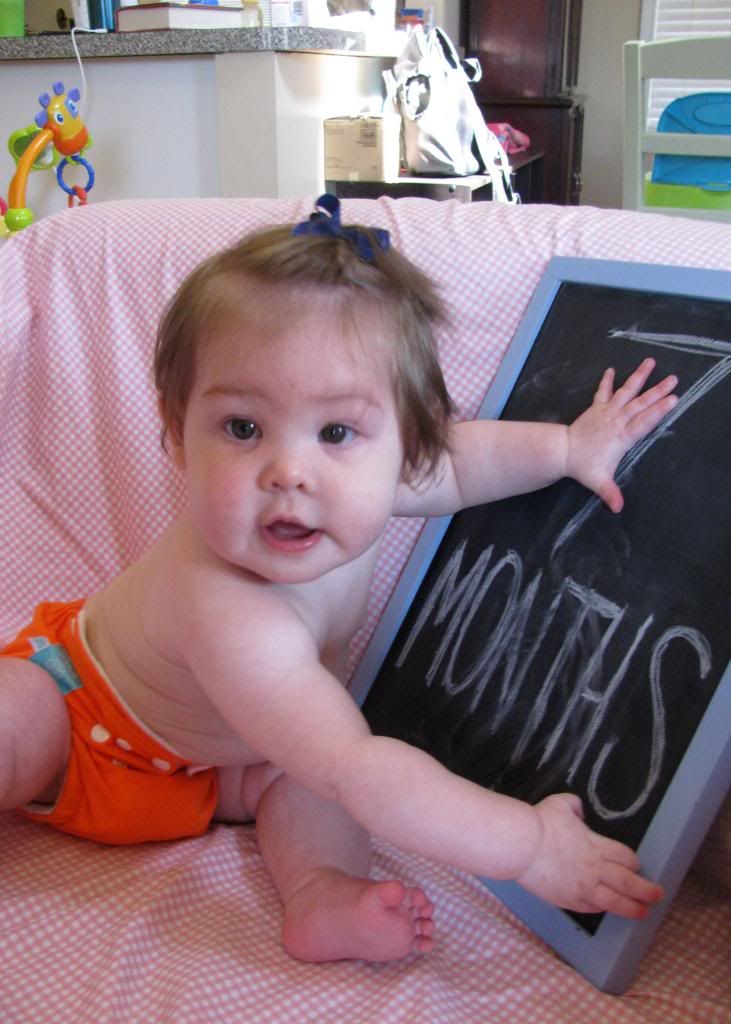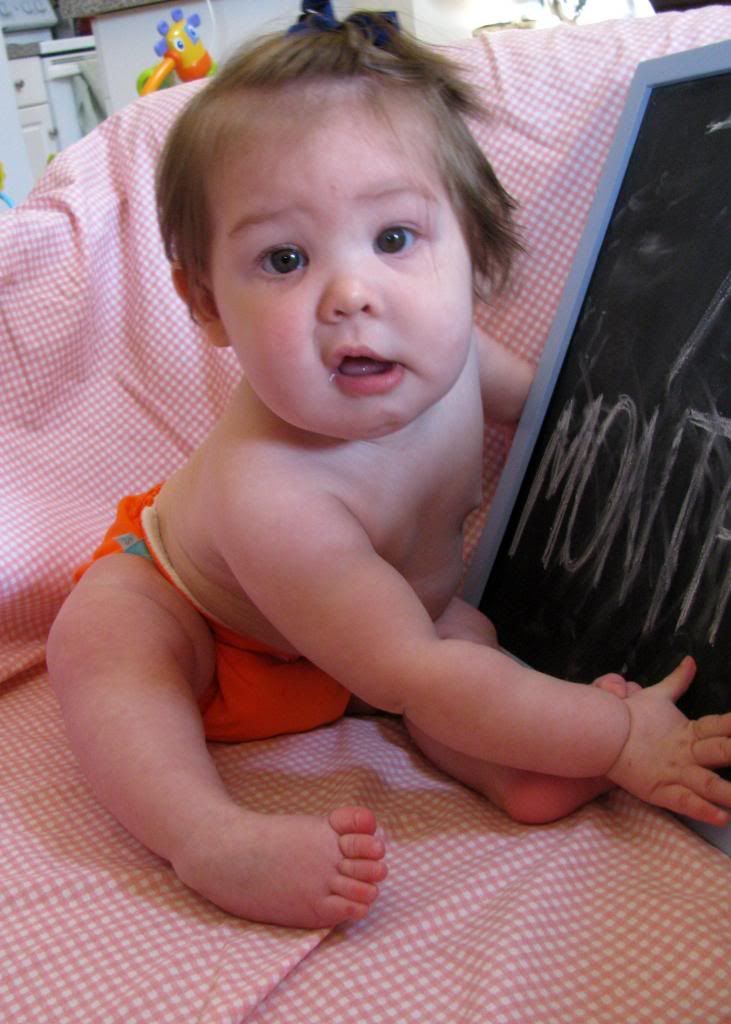 Posted by

G & M
at 4:49 PM
No comments:

Friday, February 28, 2014
macy is beginning to be able to really play. she no longer is just there in the background. she can move around a bit, grab toys, and get in the way. even though I hear quite often from the mouth of emma taylor, "macy's grabbing ....." and "mom, make her stop". I see the sweet moments too. emma taylor beams when she gets up in the morning and macy is in the crib on the other side of the room. she asks everyday for macy to snuggle before they go down for naps. she wants to feed macy and share with her (sometimes). I can say now that I am so glad that I had two girls so close together even though I was sure when I was pregnant that macy was a boy. it is so fun and sweet to see them together!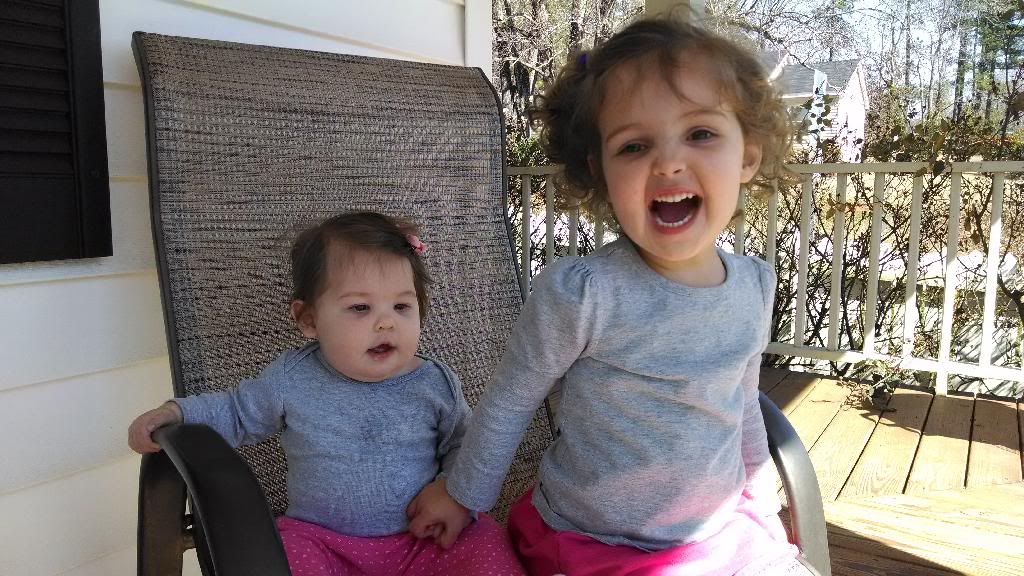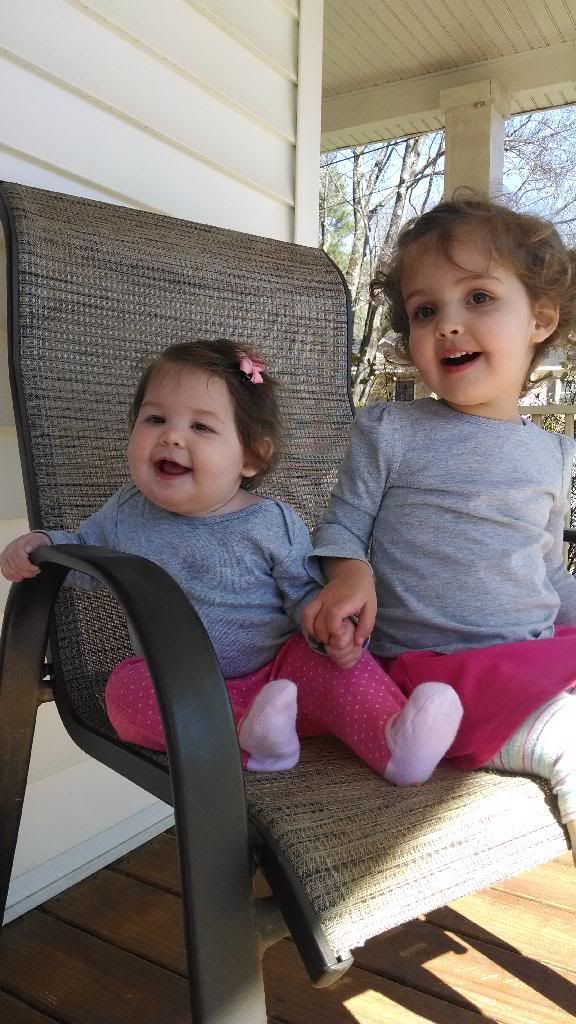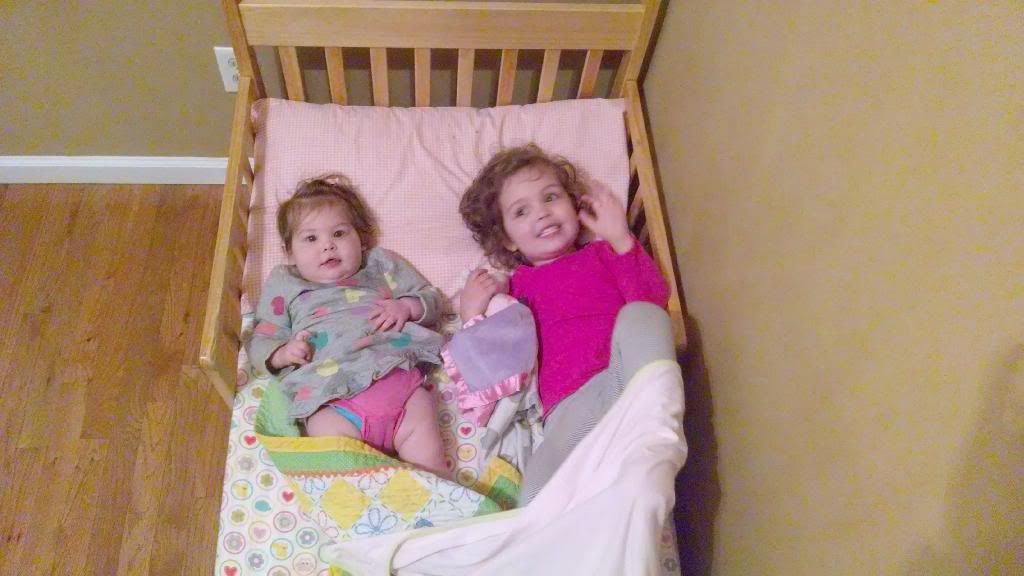 Posted by

G & M
at 10:23 AM
No comments:

Wednesday, February 19, 2014
we put off macy's 6 month well check because of her hospitalization. we finally went for that check today :). here are little miss macy's stats. and find e.t.'s stats
here
.
Height: 26.8 in. (75%)
Weight: 17 lbs 8 oz (67%)
Head: 17 in (62%)

Posted by

G & M
at 1:21 PM
No comments: